Doctor Who's 50th anniversary saw the impressive return of nine missing Doctor Who episodes. But will the film fairies work their magic for the show's 60th anniversary?
If you're new to the magical world of missing Doctor Who episodes, basically there are 97 that are currently missing from the BBC archives, as the master tapes were burned or wiped after transmission. The reasons for this are a bit complicated, so we've done a separate post here. Brace yourselves.
In fact, virtually every Doctor Who episode that was produced between 1963 and 1974 had its original master tape wiped, but copies of missing Doctor Who episodes found their way back to the archives thanks to film copies that had been sent to international broadcasters. And in 2013, nine of these were returned to the BBC by film hunter Philip Morris after an exhaustive excavation of African TV stations. These were all five missing episodes from 'The Enemy of the World' and four of the missing episodes from 'The Web of Fear.'
And considering that these missing Doctor Who episodes had been sitting in Africa for some 45 years in blisteringly high temperatures, their recovery is even more impressive. Plus, it gives hope that more missing Doctor Who episodes could find their way back to the BBC after all this time – perhaps for the 60th anniversary.
And this isn't just a vain hope. Philip Morris has confirmed that there is at least one missing episode that has yet to be recovered – 'The Web of Fear' episode three. He originally found it along with the other missing Doctor Who episodes in Africa and photographed it, but when he went to collect it, it had mysteriously disappeared. The belief is that it found its way into the hands of a private film collector, and it's certainly an attractive episode to choose – it's the very first to feature the character of Brigadier Lethbridge-Stewart, appearing here as a Colonel.
Moreover, Morris has stated that he believes a further six missing Doctor Who episodes are sitting in the hands of private collectors, and it would certainly make for a 60th anniversary miracle if they could find their way back to Aunty Beeb.
Although this may not be as easy as it sounds. Even if private collectors were willing to part with their wares, they might be conscious of having their identities leaked; some Doctor Who fans have responded somewhat "passionately" towards film collectors and missing episode hunters in the past.
But which missing Doctor Who episodes could these be? In reality, all bets are off. There are some that are statistically less likely to show up (like 'The Daleks' Master Plan' episode seven, as it's not believed to have been film recorded) but then, by the same token, it's statistically unlikely for any of 'The Daleks' Master Plan' episodes to exist – and we have three!
A good contender for a return would be the First Doctor story 'Marco Polo.' This was one of the most-copied and widely-distributed stories of the First Doctor's era, and the fact that it's missing in its entirety is unusual, to say the least – particularly as everything else from Season One has survived (bar two episodes of 'The Reign of Terror.') Indeed, 'Marco Polo' was sold to some 19 countries, and whilst the prints from Australia, Nigeria, Sierra Leone and Mauritius were almost certainly destroyed, there is a question mark hanging over Canada, Iran, Kenya, Thailand and Ethiopia.
Another of the "suspiciously" missing Doctor Who episodes is 'The Tenth Planet' episode four. Like 'The Web of Fear' episode three, this one has historical significance; it's from the very first Cybermen story, and it's the first to feature a regeneration sequence, with William Hartnell changing into Patrick Troughton in the closing moments. These are compelling criteria for anyone hoping to add it to their private film collection.
In addition, one has to ask if it's a coincidence that this key episode is missing from the archives, when the other three episodes of 'The Tenth Planet' aren't. It's not too much of a stretch to imagine that a magpie film collector could have sneaked it away to their nest.
But then there is the famous Blue Peter legend which states that the popular children's TV show "borrowed" 'The Tenth Planet' episode four in order to show the regeneration sequence, and may have lost their copy somewhere in the process. Or, conversely, the episode may have been stored somewhere so safe that nobody has ever found it. This has certainly been true of other missing Doctor Who episodes like episodes one, four, five and six of 'The Ice Warriors,' which were found in the back of a cupboard at BBC Enterprises.
And as hard as it may be to believe, there are some film collectors who are unaware of the importance of their collections. This was the case with the formerly missing Doctor Who episodes 'Galaxy Four' episode three and 'The Underwater Menace' episode two, which were returned in 2011 by private collector Terry Burnett. He originally purchased them at a film fair in Southampton the 1980s and, despite watching them a couple of times, thought nothing else of them and simply added them to his library.
It's also worth remembering that the show's 60th anniversary would be the perfect time to announce the recovery of some missing Doctor Who episodes in order to maximise the publicity and kick-off the birthday celebrations. But, dreaming aside, how likely is this to happen?
Well, we've had 13 missing Doctor Who episodes returned in the last 23 years, which works out at roughly half an episode per year. And in 2023 it will have been 10 years since the last recovery was announced, meaning that we should expect no less than 5.7 episodes to come back for the 60th anniversary. And spookily, this is almost the same number of privately-held films that Philip Morris has hinted at. Coincidence?
Whilst you're basking in the brilliance of this highly scientific reasoning, tell us: which missing Doctor Who episodes would you most like to be returned to the archives? And do you think there will be any announcements in the 60th anniversary year? Let us know in the comments below.
---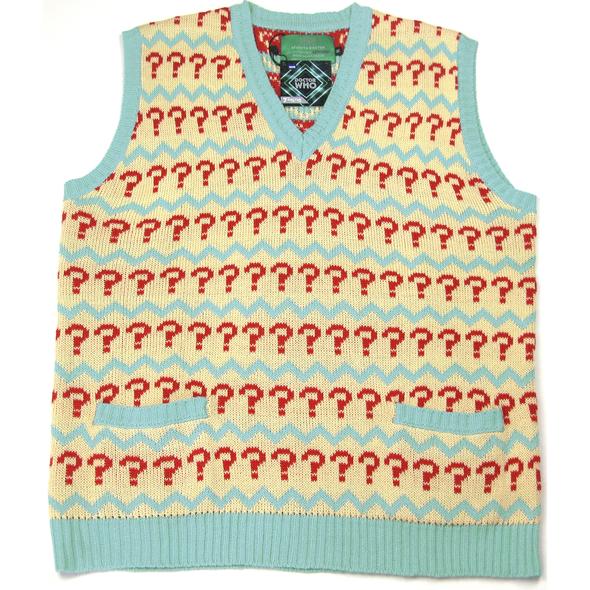 ---
Shop on Amazon
---
Latest news