Doctor Who Season 22 is the latest series to join the classic Blu-ray Collection, starring Colin Baker as the Sixth Doctor.
The Doctor Who Season 22 Blu-ray announcement was made, as always, through a new mini episode-cum-trailer, this time seeing the return of Peri played by Nicola Bryant. Peri – for those of you who don't know – left the series in 1986 after becoming a warrior queen alongside the eccentric King Yrcanos. And in the new minisode, we re-join Peri many decades later and discover that she has become something of a living legend – helped, she admits, by a certain blue police box…
The Doctor Who Season 22 Blu-ray release will feature a wealth of special features, including in-depth interviews with Colin Baker, Nicola Bryant and – intriguingly – the former controller of BBC One Michael Grade. Grade has become legendary in Doctor Who fandom as the man who tried to kill off Doctor Who, being responsible for the show's 18 month hiatus which was announced during Season 22's transmission.
In reality, Grade wanted to axe the show completely, but he was forced to make it an 18 month break after a nationwide backlash in which people threatened to picket the Houses of Parliament with Daleks. You can read more about that here.
Fans will also be pleased to see that the Doctor Who Season 22 Blu-ray set includes The Colin Baker Years – a special VHS release that hasn't been seen since the early 90s. In this video, Colin Baker takes a frank and affectionate look-back at his "all-too-brief" tenure as the Time Lord, and picks out a selection of his favourite moments from his two years in the role.
There is also a plethora of new documentaries included in the collection, including a new making-of feature for 'The Two Doctors,' plus a nostalgic visit by Colin Baker and Nicola Bryant to some of Doctor Who Season 22's filming locations.
Moreover, there is an option to view 'Timelash' with updated special effects – a story that was made famous by its use of tinsel for the eponymous Timelash device. However, it has not been confirmed whether the Christmas decorations will be replaced by the updated CGI!
And amongst the new commentaries that have been recorded for this release, one of the most interesting comes from Doctor Who fan Gareth Jenkins, who commentates 'A Fix with Sontarans' alongside Colin Baker and Janet Fielding. Jenkins was only a boy when this skit was recorded, having been invited for a trip in the TARDIS by the Jim'll Fix It programme.
Another gem in the Doctor Who Season 22 Blu-ray set is the six part audio story 'Slipback.' Rarely heard since its transmission in 1985, this Sixth Doctor story was produced as part of a children's magazine programme called Pirate Radio Four, and saw the Doctor and Peri arrive on a mysterious space liner where they encounter a group of intergalactic policemen investigating a series of art thefts.
The special features notwithstanding, Doctor Who Season 22 is also fondly remembered for its stories. As a series that saw the return of the Cybermen, the Master, the Second Doctor, Jamie McCrimmon, Sontarans, Davros, and the Daleks – plus the introduction of the renegade Time Lord the Rani, the villainous Sil, as well as Paul Darrow and Jacqueline Pearce from Blake's 7 – it is an all-round fan-pleaser.
Moreover, Doctor Who Season 22 was not afraid to break new ground, and it was the first season in the show's history to adopt the 45 minute episode format – something that would become the norm when Doctor Who returned in 2005.
At the same time, Doctor Who Season 22 is arguably the most adult and violent in the series' history, and when it was put on hiatus in 1985, the BBC instructed the production team to lighten the programme's tone and introduce more humour.
Whether or not this was justified is a matter of opinion. Certainly, there are some distinctly adult moments in Doctor Who Season 22; two of its stories use cannibalism as a central theme, for example, and Philip Martin's 'Vengeance on Varos' has become infamous for the scene in which the Doctor pushes a man into a pool of acid, where he is boiled alive.
At the same time, the inclusion of the Second Doctor and Jamie in 'The Two Doctors' is a moment that no fan could fail to enjoy. In addition, 'The Two Doctors' was written by Doctor Who stalwart Robert Holmes, and is notable for its lush and extensive location filming in Seville, Spain.
Doctor Who Season 22 also laid the groundwork for other important themes and characters in the episodes to come. The Rani, for example, would return in Season 24's 'Time and the Rani,' and would continue to be used in radio productions for Big Finish. Sil, meanwhile, would return in Season 23 and would later star in his own spin-off movie endorsed by former Labour party leader Jeremy Corbyn, no less. (No, we're not joking.)
And then there is the enmity between the two Dalek factions, the seeds of which were planted in Season 21. This battle would come to a head in the 25th anniversary story 'Remembrance of the Daleks,' written by Ben Aaronovitch.
It is perhaps a shame, therefore, that Doctor Who Season 22 is sometimes remembered as the one that nearly killed Doctor Who forever, but as the first full season to star Colin Baker's Sixth Doctor, it is a welcome addition to many fans' collections.
Doctor Who Season 22 is now available to pre-order, and for more on this classic series, take a look at our Doctor Who Season 22 guide here.
What are you most looking forward to about this latest Blu-ray release? Let me know in the comments below.
---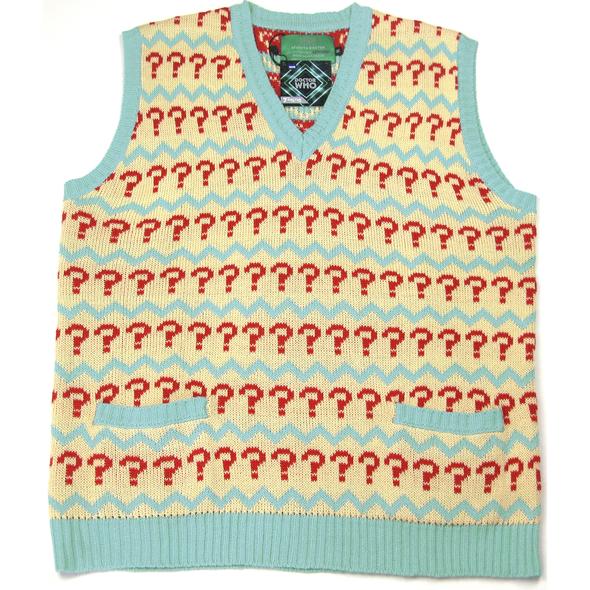 ---
Shop on Amazon
---
Latest posts