There are a lot of new characters in Doctor Who Flux! Here's everything you need to know about the Doctor's latest friends, and enemies.
Karvanista
The first new character we meet in Doctor Who Flux is the dog-like Karvanista – one of the Lupari species. He's something of a complex individual; in the story's opening moments, he's trying to kill the Doctor and Yaz by dangling them over a pool of acid. However, we later learn that he is a former member of a mysterious Gallifreyan sect called the Division, and the Doctor is trying to extract information from him, which he is unwilling to give.
We later learn that the Lupari are trying to save humanity from a deadly wave of destruction called the Flux, and Karvanista has been assigned a specific human (Dan Lewis) to rescue. Karvanista does this, but again his motives aren't always clear. Initially, it seems like he has kidnapped Dan for some nefarious purpose.
Towards the end of the first chapter of Doctor Who Flux, Karvanista and the Lupari use their spaceships to form a barrier around planet Earth and protect it from the Flux.
Joseph Williamson
A philanthropist from 1820, Joseph Williamson is introduced near the beginning of Doctor Who Flux. He's tunnelling beneath Liverpool for some undisclosed purpose. Indeed, he reveals that, if he told anyone what he was really up to, they would go mad.
Dan Lewis
Dan is a human being living in present day Liverpool. He doesn't appear to have a job; when we first meet him in Doctor Who Flux, he is giving tours around the Liverpool Museum – something he's not actually supposed to do (as he doesn't work there!) and if he continues, he faces a permanent ban from the attraction.
It's not all bad, though. He arranges to go on a date with one of the museum's employees, Diane – although circumstances prevent him from ever making it.
When we next see Dan in Doctor Who Flux, he's volunteering at one of the city's food banks and refuses to take any food for himself, despite going through hard times. He returns home to an empty kitchen, but this turns out to be the least of his worries. The vicious Karvanista bursts into his house and kidnaps him, leaving a trap for anyone who might come to investigate. It is the Doctor who falls into this trap, and Dan's house ends up being reduced to the size of a Lego model.
The Doctor escapes, though, and she and Yaz come to Dan's aid on Karvanista's spaceship. Dan later escapes with the Doctor in the TARDIS, and officially becomes one of the new companions.
Claire
At the time of writing, we don't know much about Claire's role in Doctor Who Flux. When she first meets the Doctor and Yaz, she seems to know who they are, and it's clear that she is someone from their future. Unfortunately, before we can find out more about Claire, she is captured by a lone Weeping Angel and zapped back in time.
Swarm and Azure
Swarm and Azure are the main antagonists in the first episode of Doctor Who Flux. When we first encounter Swarm, we learn that he has been imprisoned in a containment chamber at the Burnished Rage battleground by the Division. This took place at the dawn of the universe and, once every thousand years, members of the Division return to his chamber to check on him.
However, when he is visited by the Division members En Sentac and K-Toscs, Swarm manages to break out of his prison. He attacks En Sentac and drains the life force from her, using the energy to renew his decrepit body. He then kills K-Toscs, and transmits a vision of this event into the Doctor's mind.
But why did he contact the Doctor? It seems that she and Swarm have met multiple times in the past, although the Doctor has no memory of these encounters. They were, however, acrimonious, with the Doctor and Swarm having locked horns on several occasions – perhaps when the Doctor was working for the Division.
Later in Doctor Who Flux, we discover that Swarm has a sister called Azure. She has been living in the Arctic Circle disguised as a human with her partner Jón. She doesn't appear to be aware of her true self until Swarm arrives to set her free. When he does so, Azure's mask slips away and her real identity is revealed.
Inston-Vee Vinder
In Doctor Who Flux, Inston-Vee Vinder works as an officer on the Observation Outpost Rose. It is clear that he has done this job for some time; when we first meet Vinder, he is on rotation number 21714!
However, his day takes a dramatic turn when the Flux arrives, devouring whole planets in its wake. Vinder is forced to make a hurried retreat from Outpost Rose before it is destroyed, and ejects from the station in an escape pod.
Vinder is played by Game of Thrones' Jacob Anderson and is set to have a much bigger role in Doctor Who Flux, although what precisely he will be up to (and how his story connects with the Doctor's) remains to be seen.
Upcoming characters
At the time of writing, only one episode of Doctor Who Flux has been transmitted, but we know that the Time Lord is set to encounter a whole host of other characters, including an Ood, a Cyberman, an army of Sontarans, and the nurse Mary Seacole. It remains to be seen if any other famous historical characters (or indeed former friends or enemies of the Doctor) will be making an appearance.
What do you think of Doctor Who Flux so far? And which other characters would you like to see in the next five episodes? Let me know in the comments below.
---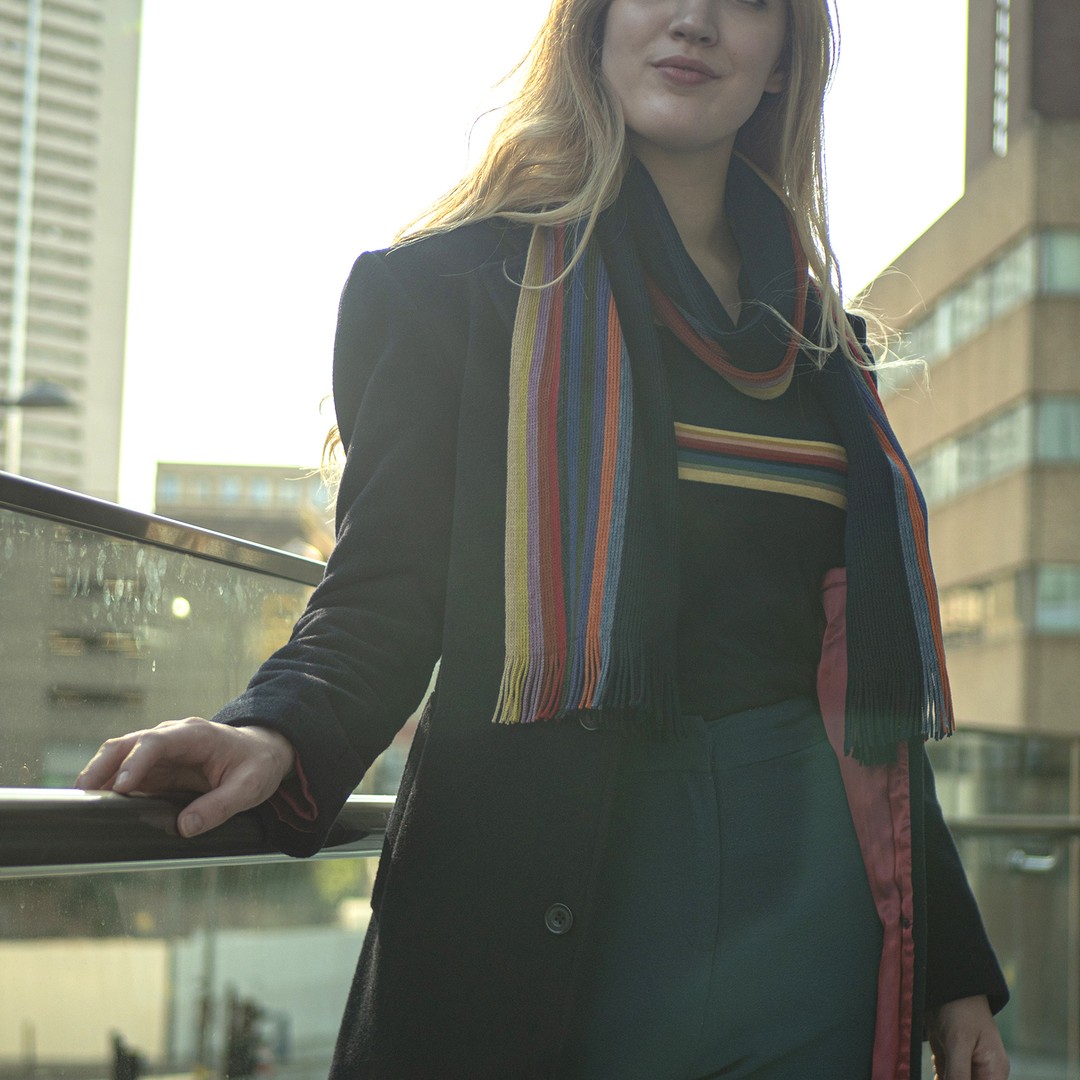 ---
Shop on Amazon
---
Latest posts…