Fantastic! Christopher Eccleston has confirmed his involvement in Doctor Who's 60th anniversary at Big Finish.
The announcement was made at a convention called FedCon, with Christopher Eccleston sharing the information with fans during a panel.
"I did something very special for the 60th anniversary," he said, "and for me it was all about working with this incredible actor, an incredible human being called David Warner.
"I think the 60th is my favourite and you're going to have to wait, but it's going to be worth the wait because David Warner is extraordinary and if any actor should have been the Doctor it would have been David."
Christopher Eccleston appeared to be answering a question about the various audio projects he's been involved with at Big Finish, and it seems he was telling the fans which one was his favourite – a project for Doctor Who's upcoming 60th anniversary celebrations.
David Warner, meanwhile, should be no stranger to fans of Doctor Who. He played the Duran Duran-obsessed Professor Grisenko in the Eleventh Doctor episode 'Cold War' in 2013, and in recent years he has become known at Big Finish as the Unbound Doctor. He also played Lord Azlok in the 2009 Doctor Who animation 'Dreamland' starring the Tenth Doctor David Tennant.
So does this mean that Christopher Eccleston could be starring in a reunion with Lord Azlok, or even Professor Grisenko? It's a niche idea, but let's not rule it out – Big Finish has a history of developing some of the more niche characters from Doctor Who lore, such as Bernice Summerfield, Jago and Litefoot, and even Frobisher the penguin.
But it's more likely that Christopher Eccleston's Doctor will be encountering the Unbound Doctor in the upcoming 60th anniversary celebrations. But who is the Unbound Doctor? Well, he belongs in Big Finish's Unbound Universe, which is bit like the What If? genre of Marvel. It's a parallel reality which doesn't follow the canon of traditional Doctor Who.
And in this reality, the Unbound Doctor wasn't exiled to Earth in the early 70s (or was it the 80s?) as he was in 'Spearhead from Space.' Instead, he was exiled to Hong Kong in the year 1997, meaning that he never became UNIT's scientific advisor. A consequence of this small but significant change was a cataclysmic war that decimated much of the known universe and wiped out the Time Lords. Thus, the Unbound Doctor became the universe's ruler by virtue of the fact that the rest of his people were dead – a fact not readily welcomed by some of the war's survivors, who didn't trust him.
This is the man that Christopher Eccleston might meet during Doctor Who's 60th anniversary celebrations – unless of course it is Lord Azlok or Professor Grisenko! (Or even a brand new character…)
But would Christopher Eccleston ever return for a TV appearance? It seems unlikely. In recent years, the actor has spoken publicly about the reasons surrounding his rapid departure in 2005 and the breakdown of his relationship with the Doctor Who production team, making him reticent to return to the show in visual form.
That being said, Christopher Eccleston did reveal that he was approached to take part in Doctor Who's 50th anniversary back in 2013. Speaking at the Rose City Comic Con in 2019, Christopher Eccleston said: "When ['The Day of the Doctor'] came along, I did speak to them… I didn't feel that what they were asking me to do did justice to the Ninth Doctor, so I said no."
He added: "They approached me to be in ['The Day of the Doctor'], but the BBC had still not apologised to me. I liked Steven Moffat a lot. I considered it. But it had an enormous emotional impact on me, what happened with Doctor Who. As the series was going out, as the series was being celebrated, I was being vilified in the press in the UK because of the statement that the BBC issued. And it caused quite a depression in me that year."
Christopher Eccleston's most recent comment on the matter was in a 2020 interview with Lorraine Kelly, who posited the idea that Jodie Whittaker could "de-generate" into one of the Doctor's older incarnations. Eccleston's response to this was succinct: "I know what you're getting at, Lorraine, but only when hell freezes over, as the Eagles once said."
(It is, of course, worth mentioning that hell did indeed freeze over for the rock band the Eagles in 1994, instigating their subsequent Hell Freezes Over tour…)
In the meantime, Christopher Eccleston has embraced Doctor Who fandom with numerous convention appearances, and his Doctor has also enjoyed something of a renaissance in the world of Big Finish. At the time of writing, Christopher Eccleston's second season of The Ninth Doctor Adventures is currently being released, having kicked off with the 'Back to Earth' set in May 2022. These stories are set before the Ninth Doctor's first appearance in the TV episode 'Rose.'
So could Christopher Eccleston really return to TV for Doctor Who's 60th anniversary? We'll have to wait and see. There's still plenty of time, after all – the anniversary itself isn't until November 23rd, 2023. And before then, we have an epic 90 minute finale coming up in the autumn (the last to feature Jodie Whittaker as the Doctor) followed by – well, something featuring David Tennant and Catherine Tate.
Would you like to see Christopher Eccleston return for the 60th anniversary? And have you been enjoying his adventures in the Big Finish box sets? Let me know in the comments below.
---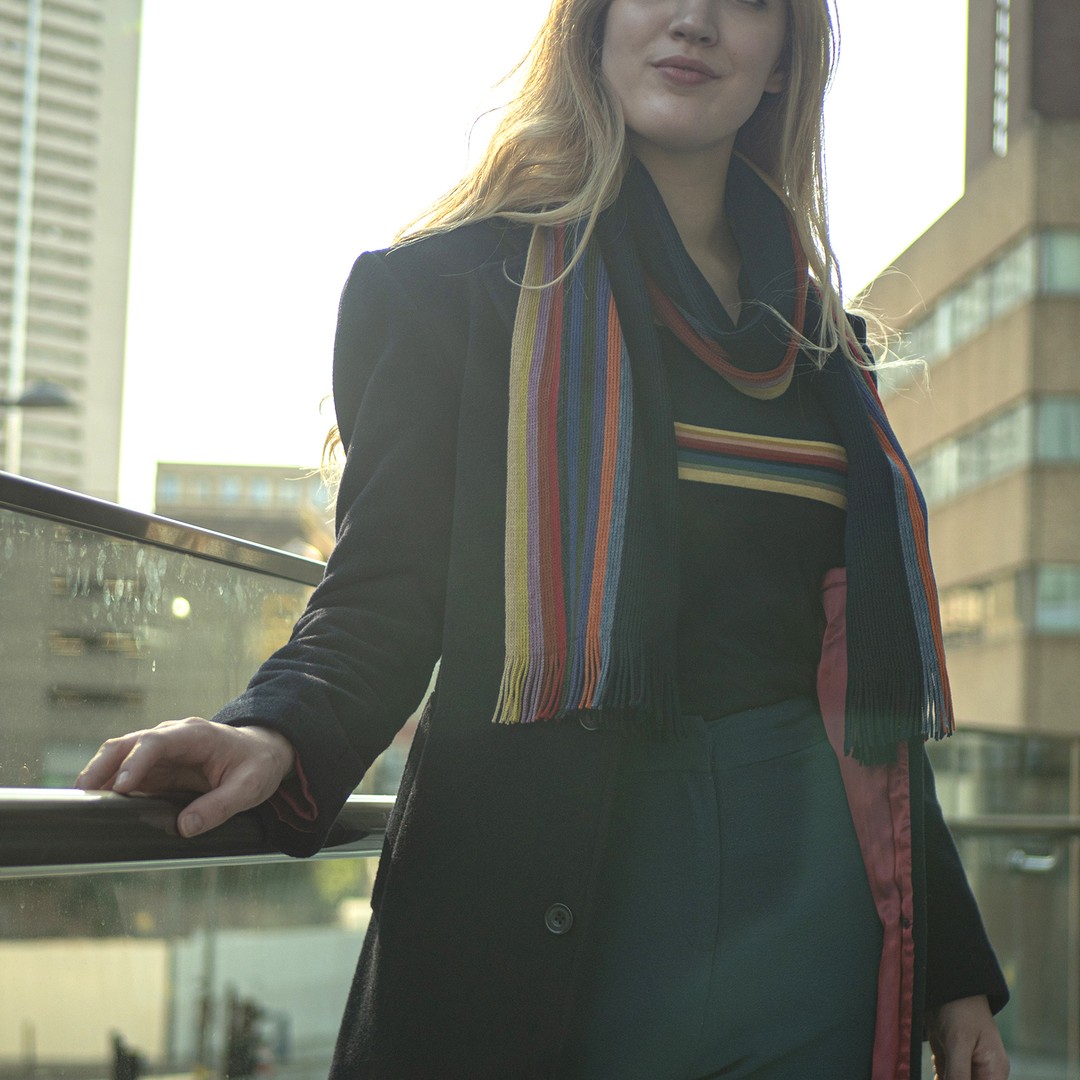 ---
Shop on Amazon
---
Latest news