Outgoing showrunner Chris Chibnall discusses his time on Doctor Who, fandom, and the difficulties of producing a show during a pandemic in an interview with the Radio Times.
Speaking to the Radio Times, Chibnall reveals that the Doctor Who workload was a big one – something that he had come to expect from witnessing the previous showrunners Russell T Davies and Steven Moffat at the helm. "Having observed Russell and Steven at work, I knew how exhausting the show was, and Jodie [Whittaker] and I both have families," he said. "I didn't want to be showrunning Doctor Who in the year my children were doing their A-level and GCSE exams, which they are now. I owed it to my family – I hadn't seen much of them in recent years."
Chris Chibnall also opens up on his approach to the Doctor Who fanbase. When asked how much consideration he gives to Doctor Who fandom, he says: "Absolute zero. That was the advice from both Russell and Steven."
In an earlier interview, he stated that, "You're not carrying a vase across a room – you've got to get in there and say what you want about the show, the character and the world."
Chris Chibnall also reveals the impact that COVID-19 and its various restrictions had on the production of the show. In the interview, he states that the original plan for (what became) 'Eve of the Daleks' had to be put in the bin, meaning that the entire script was rewritten in a week.
Moreover, Chris Chibnall states that – at one point – it looked as if Doctor Who Series 12 would be the last for himself and Jodie Whittaker. "There was a point around April / May 2020 where it looked like we'd have to call it a day after two series," he explains. "If we hadn't already planned to leave after series three, there's no way I'd be staying on now after going through that experience."
As with many shows, the pandemic had a significant impact on the production of Doctor Who. The 13th series – titled Doctor Who: Flux – was shorter than the ones that came before it, with the cast and crew having to navigate tricky social distancing rules in order to remain safe.
This was something the Doctor Who: Flux director Jamie Magnus Stone discussed in his own interview with the Radio Times, saying: "I think the hardest day, weirdly, was shooting in the Arctic Circle house in episode one, because I think that was the only sort of small interior location that we had to shoot in. And you had to do this human Tetris, because you couldn't have any more than four people or five people per room. And it's quite a small house full of small rooms."
The production still amounted to a full series of Doctor Who, though, as Flux was immediately followed by three specials: 'Eve of the Daleks,' 'Legend of the Sea Devils' and the as yet untitled centenary special. The latter will be Chris Chibnall's swansong as showrunner, and indeed his last ever contribution to the Whoniverse as he affirmed in a separate interview with the Radio Times.
"Absolutely never again!" he said. "Supervising teenagers' revision is taking up my time now and there's lots of other things to write! I will happily sit back and watch. For all that it's been gorgeous all along, now it's like, 'Oh I remember this. This is what real life is like!'"
Chris Chibnall's final episode will air this autumn, which will see Jodie Whittaker regenerate into the Doctor's fourteenth incarnation.
Read Chris Chibnall's full interview with the Radio Times here.
---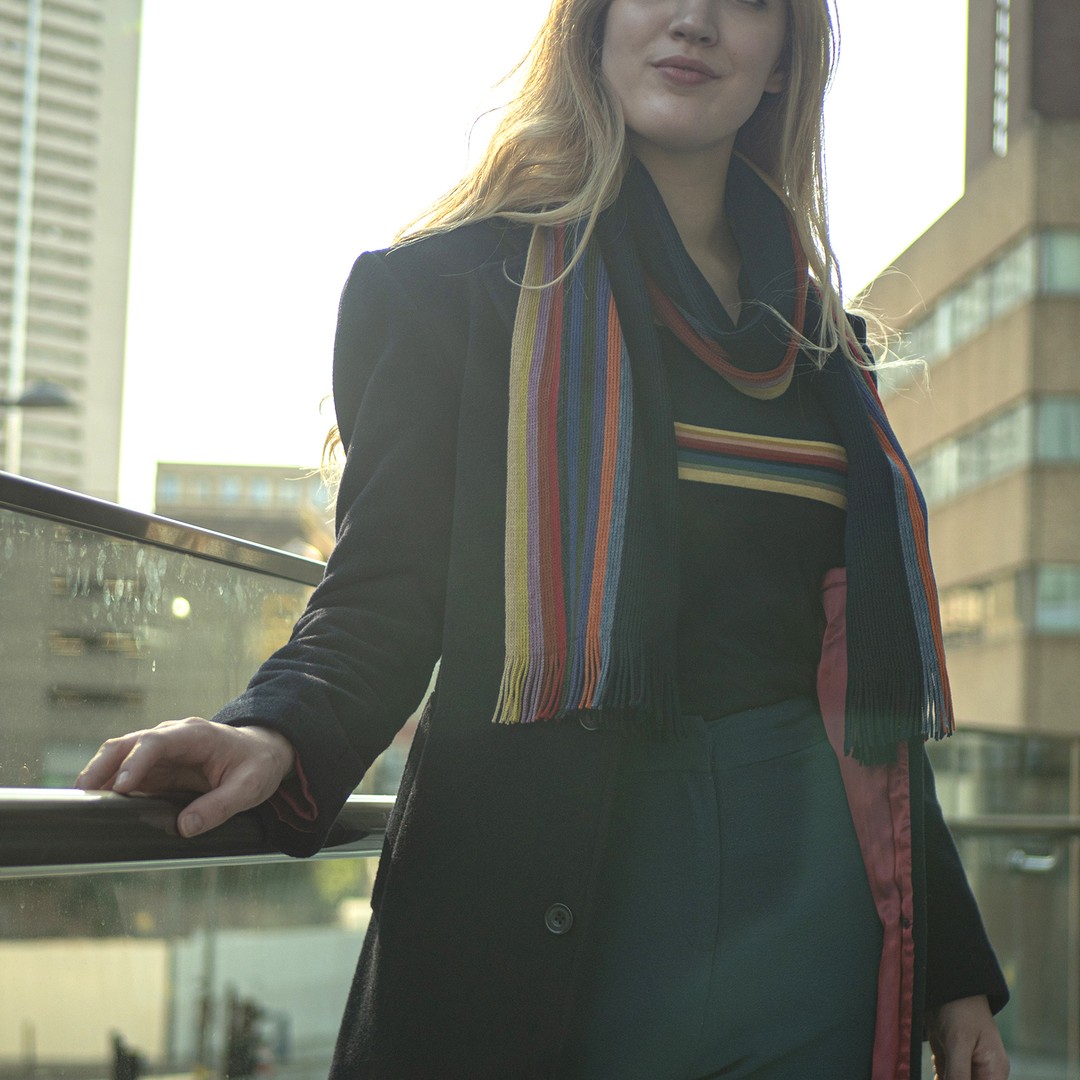 ---
Shop on Amazon
---
Latest posts