It's been a long road, getting from there to here, as a certain other science fiction universe would tell you. But after two years of conventions being cancelled, scaled back or moved online, Doctor Who conventions are finally on the way back. And for fans of Doctor Who, there's a lot to look out for this year.
Los Angeles' Gallifrey One, one of the biggest, most exciting Doctor Who conventions in the world returns this month
Gallifrey One might just be the biggest, the most successful of all the Doctor Who conventions. The Los Angeles-based convention also sells out each year a matter of days after the previous one closes its doors, so you're a little late if you don't already have a ticket.
Taking place in the second week in February every year, Gallifrey One 2020 managed to take place before the pandemic took hold, but spent 2021 on hiatus. It's now back in full force this month, with top-lining guests including Sylvester McCoy (the Seventh Doctor), Mandip Gill (Yaz), Jo Martin (the Fugitive Doctor), Sacha Dhawan (the Master), Frazer Hines (Jamie), Eric Roberts (the Master), and many more from both behind and front of the camera, and from the worlds of Big Finish and the novels.
But the guest list is only part of the reason Gallifrey One is one of the most cherished Doctor Who conventions. Taking place over four days, from Thursday to Sunday, and with many attendees staying on in the LAX Marriott Hotel for the Monday, it features a rare sense of community. Beyond the photo opportunities, signings and talks given by the actors, the packed schedule includes a wide array of panels on every Doctor Who subject imaginable, from celebrations of Doctor Who PoC fandom, the music of Segun Akinola, or the spin-offs that never quite happened.
More than that, there are fun events like the comedy show 'The Idiot's Lantern,' a version of Would I Lie to You? with Doctor Who actors, 'The Quiz of Rassilon,' round table reads and more. Despite the huge distances involved, visiting Gallifrey One is an experience every fan should have at least once if they possibly can.
This spring's London Comic Con boasts the Doctor herself as the star guest
Closer to home, London Comic Con is not one of the dedicated Doctor Who conventions, but this year it's managed an incredibly impressive feat in getting Jodie Whittaker herself as the headline guest. With Whittaker having finished filming Doctor Who, it's a rare chance to see the current Doctor on stage talking about (or more likely gently avoiding talking about) her upcoming episodes. Whittaker's most loyal companion Mandip Gill (Yaz) and Sixth and Seventh Doctors Colin Baker and Sylvester McCoy will also be attending, alongside several other guest stars from episodes old and new, making this one of the year's must-see Doctor Who conventions.
The Quiz of Rassilon takes the BFI by storm for more nights of fun and chaos this year
Not strictly a convention, The Quiz of Rassilon is also live and in person again this year. Originally a pub quiz with a Doctor Who twist, during the worst of the pandemic it moved online where it became a global sensation. When people most needed a lift, hundreds of fans logged in to take part in the sometimes baffling but always tremendously fun rounds, with guest quizzers including the likes of Russell T Davies and Pearl Mackie (Bill Potts.)
Since restrictions have eased, the Quiz has mutated again, and now takes place at the British Film Institute, complementing their showings of the latest Doctor Who Collection restorations. Online editions of the Quiz will continue for international fans now and again, but getting to participate live will be a special thrill.
Big Finish Day offers a unique convention dedicated to the world of Doctor Who audio drama
Big Finish Day is another of the dedicated Doctor Who conventions, this time dedicated to all-things Big Finish. After two years as a free virtual event, it returns to its traditional home at the Derby Quad this April. Taking place on one day rather than a weekend, it offers a focused, high quality day of fun. Big Finish Day is famed for both the high calibre of its quest list, and panels which allow the writers, directors, and stars of various audio ranges to have in-depth discussions that you won't find anywhere else.
But Big Finish Day may be so well loved on the Doctor Who convention scene because its smaller scale allows for a more relaxed, intimate atmosphere between guests and attendees. For many fans and actors, it's a highlight of the convention calendar. And it's your best chance to quiz people like Nicholas Briggs and Scott Handcock about Big Finish's latest plans. Indeed, Big Finish Day is often used to announce some of the company's biggest plans for the coming year.
Fantom Events' Utopia and Pandorica events keep Doctor Who conventions on the calendar later in the year
Fantom Events reintroduces local Doctor Who conventions to the UK this year. In April, the one day event Valiant will be back in Sheffield, featuring Katy Manning (Jo) and Sophie Aldred (Ace).
And in July, Utopia returns to Befordshire with Camile Coduri (Jackie) and Peter Purves (Steven) while Pandorica opens once again in Bristol this November. Fantom's Doctor Who conventions are noted for their detail-driven interviews with the show's cast and crew.
Many more guest announcements for the events are due as the year progresses.
Germany's premiere Doctor Who convention, 'Time Lash' returns for a sixth weekend of fun this October
Finally, Time Lash VI comes to Kassel in Germany this October after being understandably postponed in 2020 and 2021. That Germany has such a vibrant and enthusiastic Doctor Who fandom is surprising to some, but it makes Time Lash one of the most joyous Doctor Who conventions in the world. Cosplay is a growing part of all Doctor Who conventions, but Time Lash is famous for the skill, experimentation and fun of its cosplayers.
Making the guests relaxed and comfortable is also one of Time Lash's great strengths, and they're often at their funniest and wittiest on the Kassel stage. 2019's Time Lash V reunited Peter Davison with the full set of his companions (Janet Fielding, Sarah Sutton, Matthew Waterhouse and Mark Strickson) with their appearance – and the road trip from the UK to get there – set to feature in a future Doctor Who: The Collection Blu-ray.
Guests have yet to be announced for this October, but its likely to be another strong line-up. After two years stuck largely at home, if you want to reward yourself with a holiday to the continent, Kassel might just be your ideal destination.
The world is still just edging towards a return to normality, with much left to do and COVID-19 still an ongoing concern. There may still be developments which derail the 2022 Doctor Who convention season. But, for now, it appears we will soon be able to slip on our ankle length brown coats, sonic shades or rainbow tops, and meet up with other fans again.
What are your 2022 plans? Maybe you're one of the lucky ones with a ticket to Gallifrey One, or doing something closer to home. Perhaps you're doing something completely different to express your fandom this year. Let us know in the comments below!
---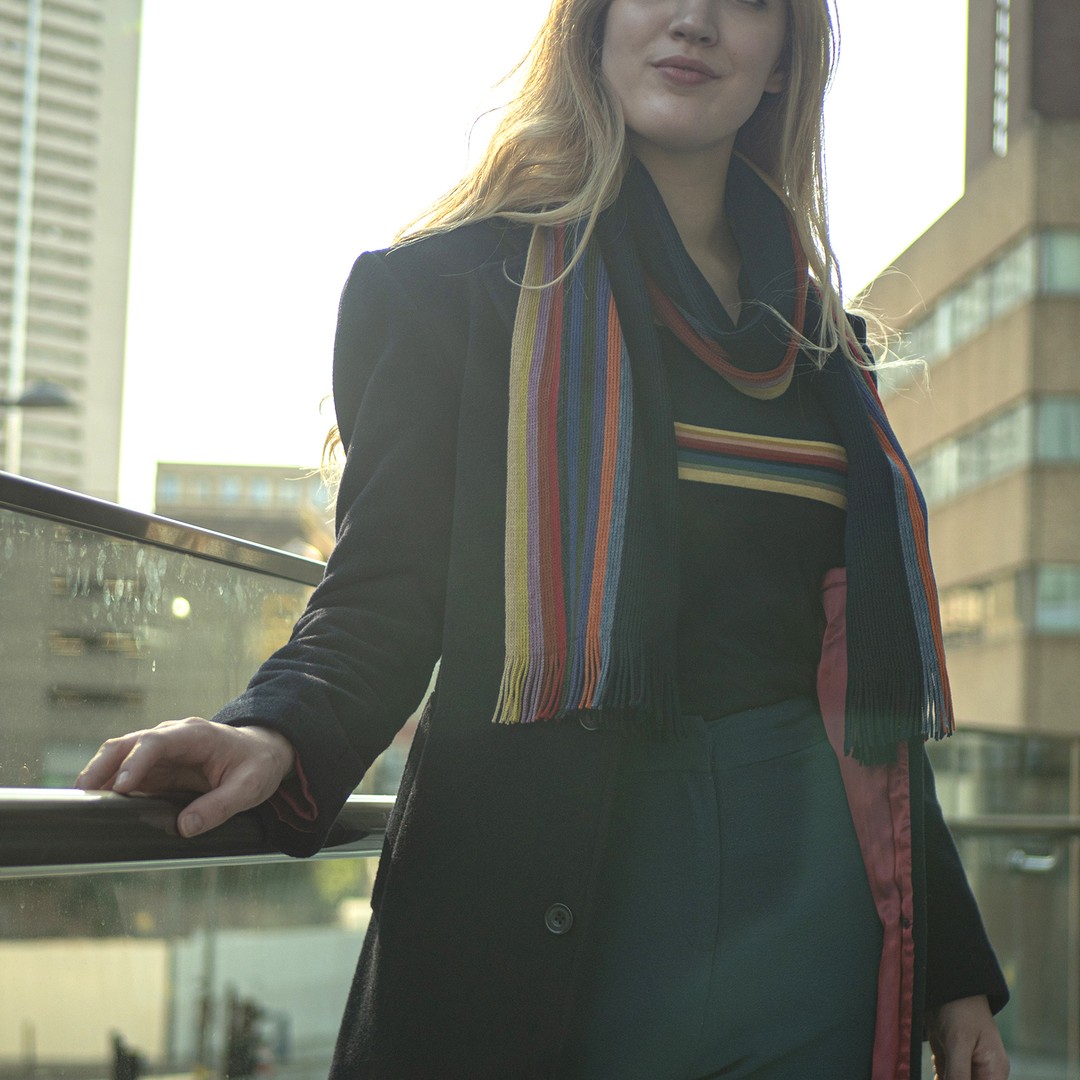 ---
Shop on Amazon
---
Latest posts