The BBC has announced an all-new Doctor Who podcast, which is set to launch on the 17th April.
But this is a Doctor Who podcast with a twist. It doesn't feature interviews or behind the scenes information, or even analysis of previous Doctor Who adventures. Instead, this is more like a radio drama, told across 10 episodes on BBC Sounds.
Titled Doctor Who: Redacted, the new Doctor Who podcast / radio show will star Charlie Craggs, Lois Chimimba and Holly Quin-Ankrah as they attempt to track the various appearances of the mysterious "Blue Box" throughout history. Over the course of their investigations, they will encounter such classic characters as Kate Lethbridge-Stewart, Petronella Osgood and Rani Chandra (from The Sarah Jane Adventures) plus the Silurian Madame Vastra, now portrayed by Doon Mackichan. The Thirteenth Doctor Jodie Whittaker will also be making an "appearance."
Here's the official synopsis for this new Doctor Who podcast…
"What if this random police public call box was actually an alien ship?
"They don't know who the Doctor is, or if aliens are real, but soon find themselves caught in a supernatural conspiracy as they learn that everyone who's ever met the Doctor is disappearing and being forgotten.
"Essentially, they're being redacted from reality. The Blue Box Files is so unsuccessful that our heroes are the last ones to be affected by the redaction, making Cleo, Abby and Shawna the world's only hope. Now it's a race against time to uncover the truth."
The new Doctor Who podcast is being written by Juno Dawson, who's joined in her writing duties by Catherine Brinkworth, Sasha Sienna, Ken Cheng, Àjoké Ibironke, Doris V Sutherland and David K Barnes. Together, they've written an audio drama that "primarily explores the relationships between ordinary people unknowingly immersed in the Doctor Who universe" and "entangles past and current storylines, cameos from the Doctor's friends and allies" plus a number of familiar baddies from the series' history.
And if you're curious to know more, you don't have long to wait. The new Doctor Who podcast arrives at the same time as the latest episode – 'Legend of the Sea Devils' – on the 17th April. You can catch it on BBC Sounds.
Will you be tuning into Doctor Who: Redacted? And which characters are you hoping will make an "appearance"? Let me know in the comments below!
---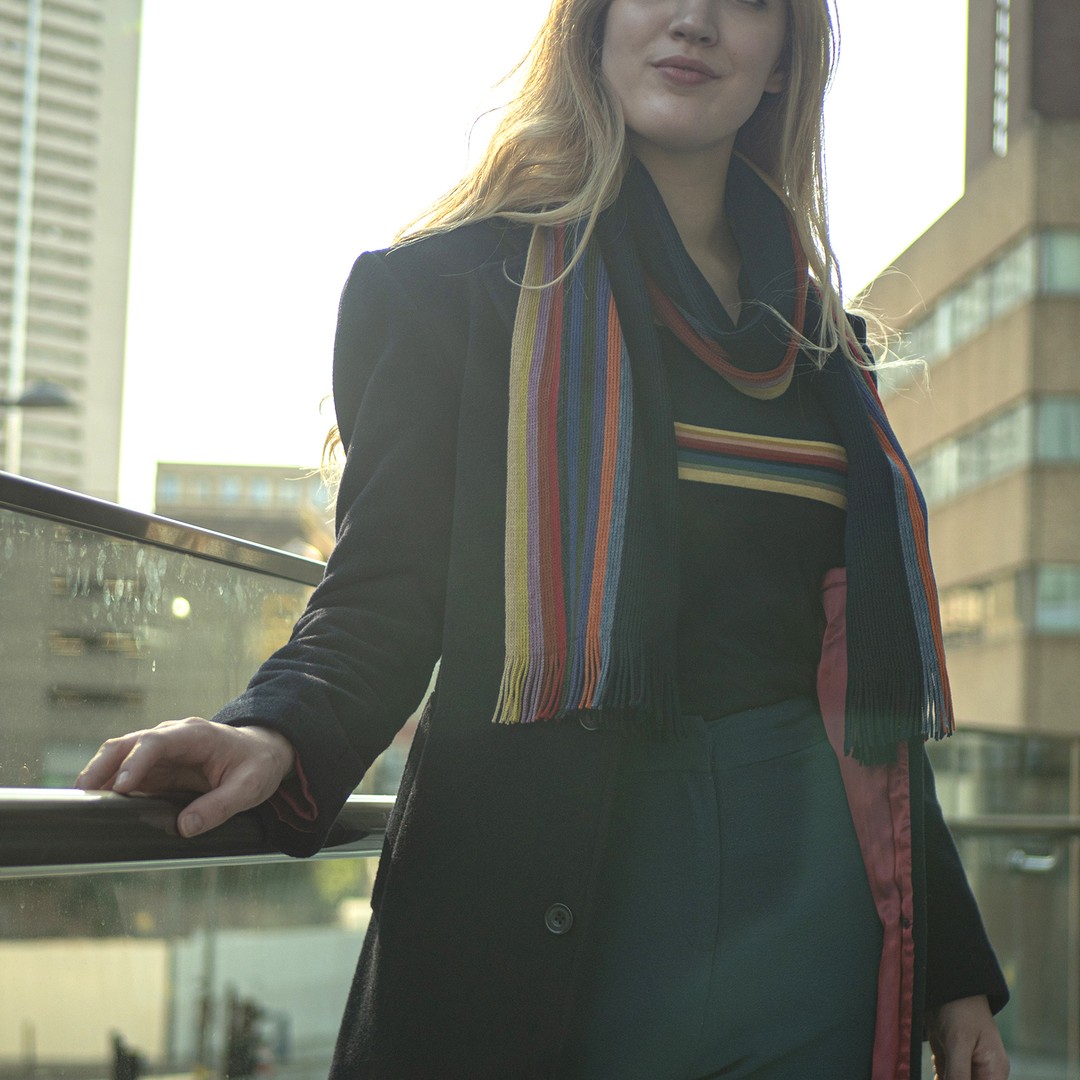 ---
Shop on Amazon
---
Latest posts