The Virgin New Adventures arrived during Doctor Who's darkest hour, and are perhaps the most 'adult' stories in the whole franchise. But are they worth reading?
Doctor Who was not a popular show in the late 1980s. At least, not at the BBC. After being cancelled in 1989, Peter Darvill-Evans at Virgin Publishing asked the corporation for permission to produce an ongoing range of Seventh Doctor adventures, picking up where the TV series had left off. Perhaps unsurprisingly, the BBC was somewhat cool on the idea; according to an interview with Darvill-Evans in a documentary on 'The Ark in Space' DVD, Virgin ended up drawing up their own licensing agreement just to get the process moving.
But eventually Virgin Publishing closed the deal, and in 1991 the company released its first Virgin New Adventures publications – a quadrilogy of stories under the 'Timewyrm' banner, one of which was penned by Doctor Who stalwart Terrance Dicks and was a sequel to the 1969 story 'The War Games.'
Almost instantly, the Virgin New Adventures were a success. According to Darvill-Evans, 25,000 copies of each book were printed, and all of them were sold. Indeed, today they are seen as collectors' items, and can usually only be found in the darkest corners of eBay. So, if you're thinking of picking up these obscure Doctor Who titles, you may need deep pockets, and a private detective to boot.
You might need a stiff drink, too. The Virgin New Adventures are not for the faint-hearted and often deal with dark subject matter, delving into the world of violence, sex and drug-taking. Indeed, former showrunner Russell T. Davies penned one of these stories – 'Damaged Goods' – and wouldn't allow it to be reprinted in the run-up to the show's return in 2005. He felt it would have generated controversial headlines that wouldn't have painted Doctor Who in a good light. (That said, it has since been turned into a Big Finish audio adventure, which you can find here.)
But you might be curious to know how the Virgin New Adventures influenced the Doctor Who of today. Because it did, in many ways. Paul Cornell, for instance, wrote a novel called 'Human Nature' which was later adapted for TV under the same name, with the Tenth Doctor at the helm. In addition, Virgin provided a platform for many authors who later came to write for the series, including Mark Gatiss (who wrote 'Nightshade' for Virgin) and Gareth Roberts ('The Highest Science.')
The Virgin New Adventures also left a permanent mark on Doctor Who with the creation of a brand new companion – Bernice Summerfield. The character was created by Paul Cornell and was a 26th century archaeologist who – unlike previous companions – wasn't afraid to have sex and the odd drink or two. In some ways, she was a prototype for the character of Professor River Song – a space archaeologist with a penchant for flirting, who appeared alongside the Tenth, Eleventh and Twelfth Doctors.
In fact, Bernice (or Benny) Summerfield became so popular that she went on to have her own solo adventures with Big Finish, with Lisa Bowerman in the lead role. But she was also a key asset to the Virgin New Adventures when the publisher's licensing agreement was under threat.
This was down to the success of the 1996 TV movie, which introduced Paul McGann as the Eighth Doctor. And whilst a brand new television adventure was no bad thing, it did renew the BBC's interest in producing Doctor Who fiction.
As writer and producer Gary Russell explains on 'The Ark in Space' DVD: "I know somebody in BBC Books pricked up their ears and went, 'oh – there's real money to be made in Doctor Who.'" As a result, Virgin Publishing lost their license for Doctor Who books, and the BBC went on to produce a long (and very popular) range of novels starring the Eighth Doctor, and others.
But this was not the end of the Virgin New Adventures. Darvill-Evans was ahead of the curve; he had already sensed that Virgin was going to lose its license, and he was determined to keep the series going at all costs. For this reason, he prematurely removed the Doctor Who branding from the front covers, replacing it simply with 'The New Adventures' banner. The thinking was that this would help ease the transition into a new series of books without the eponymous Time Lord. The Virgin New Adventures would, instead, star the 26th century's most popular archaeologist, Benny Summerfield.
This may seem like a risky idea in hindsight, but it's one that paid off for the publisher. The Virgin New Adventures continued for a number of years without the Doctor, spanning some 22 spin-off novels that finally folded in 1999. The problem, Darvill-Evans believes, is that Doctor Who fans were torn over which ones to buy. "New Adventures without the Doctor might have survived on their own but they couldn't really survive when competing against Doctor Who books with the Doctor in," he said. "And so, yes – sales did gradually fall away, and I closed it down."
Of course, these days it's relatively common for Doctor Who characters to get the spin-off treatment; we have Torchwood, The Sarah Jane Adventures, Jago and Litefoot, Lady Christina – to name a few. But the Virgin New Adventures were ground-breaking for their time; with the exception of 1981's K9 and Company, a fully-fledged Doctor Who spin-off series had never been attempted, and for Bernice Summerfield to carry (almost) 22 novels without the Doctor is no small achievement. Arguably, these stories are worth reading just for the impact they had on the expanded universe.
That being said, the books won't be to everyone's taste. On 'The Ark in Space' DVD, Gary Russell confessed that he wasn't overly keen on the darker tone of the Virgin New Adventures, and much preferred the standalone novels starring classic Doctors. And indeed, it's fair to say that when people watch Doctor Who, they don't expect drug-taking to be one of the central themes (unless you count the vraxoin addicts from 'Nightmare of Eden.') So it remains to be seen if this book series is for you.
But tell me what you think. Have you ever read the Virgin New Adventures? If so, which story is your favourite? And if you haven't yet, are you tempted to start collecting them? Let me know in the comments below.
---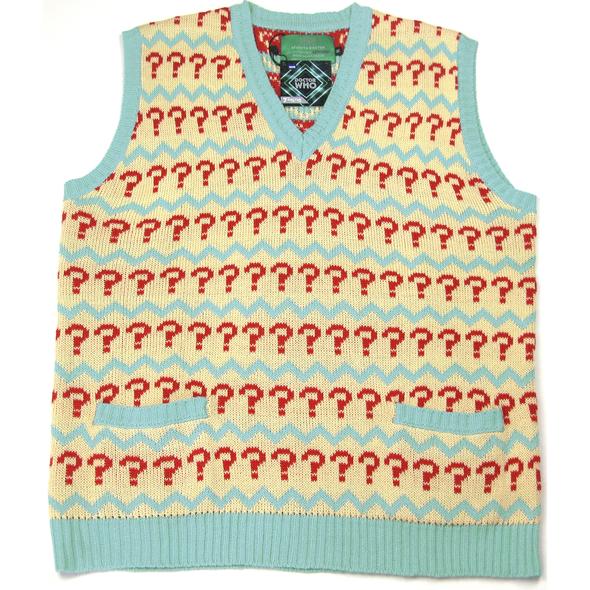 ---
Shop on Amazon
---
Latest posts…
---